Das nachfolgende Interview mit einem LBS Masters in Finance Studenten wurde im Februar 2013 geführt und ist in Englisch. Es wird in absehbarer Zeit ins Deutsche übersetzt.

Please tell us first a little bit about yourself and what motivated you to apply for the programme you are attending or you have attended respectively.

I have an industry background and worked for a steel company for over six years, prior to pursuing my degree at LBS. The main reasons I decided on LBS were; the ranking, alumni network and diversity. I was looking for a career change and LBS was the perfect platform through which I could make this transition.

In case you are studying abroad, how did you organize studying abroad? What have been the most important steps in preparing everything? What was especially important and what institutions did you have to get in touch with in order to prepare everything (banks, insurance companies, regulatory issues, arrival and departure, embassies etc…)

The admissions team was very helpful, there was a lot of information on the portal (LBS website) and the transition for me personally was very smooth.

What are your major areas of concentration and how is your daily routine structured at university? Please provide a short overview, how typical day at university looks like.

The programme is very intense as it is spread over only ten months. In the first module we had three core courses and then could choose our electives based on our areas of interest. I have chosen to major in Corporate Finance and have four classes during the week. Students also have the option of taking a block week during the breaks and keeping a lighter load in the semesters. A typical day generally depends on the number of electives the student is pursuing; in general some weeks can be pretty tough with a lot of submissions and assignments.

How is the campus structures and what facilities are offered (e.g. Gym, restaurant, café, library etc…)

LBS has a fantastic library (lots of research resources) and a state of the art gym. Many students take advantage of this and use these facilities to de-stress or catch up with colleagues over a coffee.

Where is your campus located geographically? Is it located within a major city or at a rather rural site? Who well can the campus be reached with public transportation?

LBS is located in central London (Zone 1) and is very easily accessible by the underground and bus.

Where do you live and how can a new student find a room or a flat in the best and fastest way? How much is the average rent for living at the location where you are studying?

I stay in a post graduate housing complex and found this through the recommended website on the LBS portal. A single bedroom in Central London would cost you something between 270-320GBP/week.

On what occasions do you spend much time with your fellow students outside of the classroom (e.g. student clubs, events etc…)?

LBS has an array of clubs which bring the community together. Apart from the clubs students generally hang out in the cafeterias and engage in a range of activities together.

How much time do you spend on average in lectures and how much time do you spend in total on campus every week? How intensive is the preparation and homework of your classes you attend?

I have 4 lectures a week, each lasting 2.5 hours. I spend around the same time on assignments, research and split the remainder between job hunting and recreation. You have to be well prepared for classes as the standards are very high and a lack of preparation will make it difficult for you to follow the pace of the discussions and may affect your grade as well.

What additional events and lectures does your university offer (e.g. tutorials, guest speakers, career seminars etc…)?

The best in the business are invited to speak/present their research at LBS. Hence the learning is not only academic but gives one an insight into the practical aspects and latest methods adopted by professionals/MNC's in solving problems.

How do you asses the quality and the competence of your professors and speakers in your courses? On what occasions do you have made especially good and bad experiences?

Over all the professors have been of a very high standard and have been extremely helpful. There has also been the rare case of a professor not being on par with his peers, but in an institute like LBS, there is bound to be a variation in faculty (as some have years of experience while others are relatively fresh).

How do you assess the reputation of your university? Would you recommend your university for someone who would like to pursue a PhD?

I relied on global rankings and spoke to a few alumni before making my decision. LBS does not offer a PHD but is highly recommended for an MBA/ Master's degree.
Note by the interviewer: The interviewee was wrong here, LBS does indeed offer a PhD programme.

How do you assess the reputation of your university in the financial industry? What career opportunities does your programme offer?

There are a host of companies which recruit from campus; apart from that the school's career service department is very helpful.

How strong is your university involved in on-campus-recruiting? How does on-campus-recruiting work at your school and what companies are visiting your university on a regular basis?

The top companies visit the campus regularly and jobs are also posted on the schools website, apart from that the strong alumni network is easily accessible and willing to help prospective job hunters.

How was the application process for your programme at your university structured? What requirements do you had to meet (grades obtained within earlier studies, professional experience, GMAT, TOEFL, anything else) and at what time does the application process start? Is there a fixed deadline or does your university offer a rolling admissions process?

There is a rolling admission policy. GMAT is required, a few essay questions for motivation and career references are needed to complete the application.

How did you prepare your application? Have you visited the campus before applying, did you visit any information days or have you contacted any students or alumni to get with them in touch?

I spoke to a few alumni and admissions department and the website as also very exhaustive and gave clear guidelines with regards to form completion and application requirements.

How much are tuition fees for your programme and how do you have financed it?

Self-financed- GBP 34,000 for the course.

What would you like to recommend students in general, who are interested in the programme you are attending? What should they be aware of?

It is a very good programme and I highly recommend it, make use of the admissions department and fellow students/ alumni, who are always ready to help and give guidance.

Is there anything else you would like to tell interested students?

Good luck with the application process and wish you all the best in your careers.
Erfahrungsbericht von "Anonym"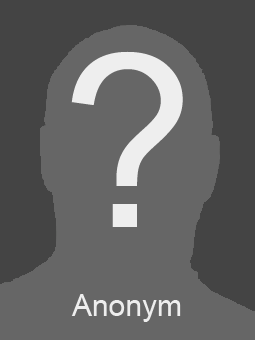 - London Business School
- Masters in Finance